Thank you everyone who attended the Sept 26th 2021 Authors Read! event on Zoom.
The featured readers were  Daniel Marcus and Madeleine E. Robins.  We also had seven authors doing FOGcon Rapid Reads - five-minute readings by authors who'd signed up earlier: Laura Blackwell, Laura Davy, Sarah Paris, Meg Pontecorvo, Andrew Roberts, Sarah Monroy Solis, and Cliff Winnig. Read on for their bios!

Our two featured readers:
MADELEINE ROBINS (she/ her) has been a nanny, an administrator, an actor, and a swordswoman; has trafficked book production, edited comics, and repaired hurt books. She's also the author of the New York Times Notable urban fantasy The Stone War; Daredevil: The Cutting Edge; historical novel Sold for Endless Rue; and alt-Regency-noir mysteries Point of Honour, Petty Treason, and The Sleeping Partner. Madeleine lives in San Francisco with a dog, a husband, and a terrifying lemon tree. As always, she's working on another damned book. Links: madeleinerobins.com , sarahtolerance.com , treehousewriters.com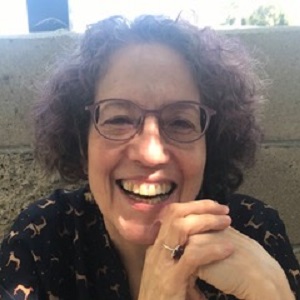 DANIEL MARCUS (he/ him) has published stories in many literary and genre venues, including Fantasy and Science Fiction, Asimov's Science Fiction, ZYZZYVA, and Sinking City, to name a few. He is the author of the novels Burn Rate and A Crack in Everything, and a previous short story collection, Binding Energy. Daniel was a finalist for the John W. Campbell Award for Best New Writer. He has taught in the creative writing programs at U.C. Berkeley Extension and Gotham Writers' Workshop. He is a graduate of the Clarion West writers' workshop, and the founder and co-host of The Story Hour, a weekly series of livestream speculative fiction readings: storyhour2020.com. After a spectacularly unsuccessful career attempt as a sax player, Daniel earned a PhD in Mechanical Engineering from U.C. Berkeley and has worked as an applied mathematician at the Lawrence Livermore Lab, the Lawrence Berkeley Lab, and Princeton's Institute for Advanced Study. He then turned his attention to the private sector, where he has built and managed systems and software in a variety of problem domains and organizational settings.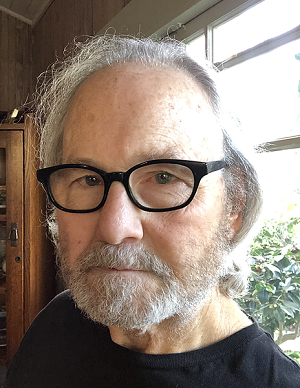 And our Rapid Reads authors:
LAURA DAVY lives in California with her husband and cat. She wrote her first story when she was in elementary school and, despite the fact that the plot didn't make sense, she kept on writing. She's been published in Apex Magazine, Escape Pod, Grimdark Magazine, Factor Four, Amazing Stories, and more. You can learn more about her at www.lauradavy.com or follow her on Twitter @TheLauraDavy.
LAURA BLACKWELL is a Pushcart-nominated writer whose stories have appeared in magazines and anthologies including Nightmare, PseudoPod, Strange California, Dread Imaginings, and 2016 World Fantasy Award-winning She Walks in Shadows. Upcoming publications include stories in Weirdbook and Chiral Mad 5. Laura was Shimmer's last copy editor and is currently copy editor for The Deadlands. With Daniel Marcus, she co-hosts the Story Hour online reading series almost every Wednesday. Her website is www.pronouncedlahra.com. You can find her on Twitter at @pronouncedlahra.
SARAH MONROY SOLIS (she/her/ella) is Xicana and GuateMaya, raised in diaspora in the agricultural region of Imperial Valley, the Salton Sea, and the Sonoran Desert. She writes dark fantasy and science-fiction, stitching together themes of deserts, folklore, water, reconnection, and futurisms. When not writing, she's most likely reading, raising plants, or learning a new tune. You can follow her on Instagram at: sarisolís. Her first essay was published in 2021 in Ofrenda Magazine and is titled "My Father's Ghost." Her current WIPs are a dark fantasy novel and a collection of speculative fiction stories.
ANDREW L. ROBERTS (he/him) is a Northern California author and poet. He and his wife Kazue, live in a modest one-story home, surrounded by musical instruments and piles of books. Their children include one black cat and one talking dog. In addition to his books, Kite Shadows and Smaller Secrets and Duramen Rose, his stories and poems have appeared in Bourbon Penn Magazine, NewMyths, Polu Texni, Leading Edge, Spark: A Creative Anthology, and The Writers of the Future Vol. 33. His current book project is a story of spirit possession, murder, and revenge set in seventeenth century Japan
MEG PONTECORVO (She/her) is a writer and artist dedicated to multiple genres. She earned an MFA in Poetry Writing from Washington University in St. Louis and is a graduate of Odyssey Writing Workshop and Taos Toolbox. Meg has published a satirical dystopian science fiction novella, Murder in the Generative Kitchen (World Weaver Press), and two novelettes, "Grounded," in Asimov's, and "Flash Mob" in Analog. Her artwork in collage and pen has been featured in experimental video performances in the Bay Area.
SARAH PARIS (She/her) Sarah Paris is a Swiss-American poet, writer, and photographer. She is the author of two novellas, "The Hermit" and "The Traveler" (the latter published under her alt name Chris Solano.) Previously, she published a German-language novel in Switzerland, "Ahnenbeschwörung" (Ancestral Magic.) She is currently working on a fantasy novella.
CLIFF WINNIG (He/him) Cliff Winnig's short fiction appears in the anthologies That Ain't Right: Historical Accounts of the Miskatonic Valley, Gears and Levers 3, When the Hero Comes Home: 2, Footprints and elsewhere. The twitterzines Outshine and Thaumatrope have published his very short fiction. Cliff is a graduate of the Clarion Science Fiction and Fantasy Writers' Workshop and a three-time finalist in the Writers of the Future Contest. When not writing, Cliff plays sitar, studies tai chi and aikido, and does choral singing and social dance, including ballroom, swing, salsa, and Argentine tango. He lives with his family in Silicon Valley, which constantly inspires him to think about the future. He can be found online at http://cliffwinnig.com.
Thank you again, and thank you to our lovely audience, and special thanks to those who made donations.