Dear FOGcon community,
Like many across the nation and around the world, our hearts break witnessing the violence and injustice suffered by the Black community at the hands of both police and our society as a whole.
As an organization united by our love of SFF and the Bay Area, we'd like to highlight ways to support excellent speculative fiction by Black authors:
Follow:
Local ways you can support Black Lives Matter and take a stand:
Upcoming Bay Area protests (continuously updated)
Bay Area Anti-Repression Committee
Donate to their bail fund here:
Donate to The Bail Project (nation-wide)
The Bay Area has long been associated with activism and challenging the status quo, and we're proud to call it home.
We will be providing a number of Angel Memberships (scholarships) for BIPOC writers and fans at the next FOGcon, and we are working on other concrete steps we can take in support. We will provide updates from time to time.
Stay safe and take care of each other.
Thanks for a wonderful FOGcon 10!

See below for our response to the COVID-19 outbreak.
FOGcon 10
Dates: March 6-8, 2020
Theme: Turning Points
Honored Guests: Mary Anne Mohanraj and Nisi Shawl
Honored Ghost: Terry Pratchett
One of the things that makes FOGcon special is our tradition of combining an annual theme with honored guests whose work speaks to the theme and sparks conversation and thought beyond the superficial.
We're delighted to announce our Honored Guests for FOGcon 10: Mary Anne Mohanraj and Nisi Shawl. Our Honored Ghost is Sir Terry Pratchett.
Changes in FogCon Plans Due to Coronavirus
The FOGcon committee is closely watching the developments around the COVID-19 outbreak. As of today (Sunday, March 1), FOGcon is still happening next weekend as scheduled.
Unfortunately, Honored Guest Nisi Shawl has made the difficult choice not to attend after receiving medical advice to avoid air travel due to their high-risk status. They will be greatly missed, and we're investigating teleconference participation options.
Honored Guest Mary Anne Mohanraj is still looking forward to attending.
We hope to see as many of you as possible at the con but want you to make the best decision for your own health and travel situation. It has historically not been within our means to issue refunds on FOGcon memberships.
However, if you are unable to attend due to illness or COVID-19 concerns, email treasury@fogcon.org to discuss the option of rolling over membership to next year or donating your membership for someone else ("Angel Membership") to attend next year.
We'll keep you updated of new developments, but our current plan is to wash our hands frequently, practice good respiratory hygiene, and have an awesome FOGcon next weekend. Please contact us at fogcon@fogcon.org with questions or concerns and review the World Health Organization page on basic protective measures:
https://www.who.int/emergencies/diseases/novel-coronavirus-2019/advice-for-public
---
Mary Anne Mohanraj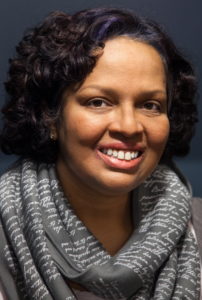 Mary Anne Mohanraj is author of A Feast of Serendib, Bodies in Motion, The Stars Change, and twelve other titles. Other recent publications include stories for George R.R. Martin's Wild Cards series, Perennial: A Garden Romance (Tincture), stories at Clarkesworld, Asimov's, and Lightspeed, and an essay in Roxane Gay's Unruly Bodies.
The Stars Change was a finalist for the Lambda, Rainbow, and Bisexual Book Awards. She's recipient of an Illinois Arts Council Fellowship in Prose, has received a Locus Award and a Breaking Barriers Award from the Chicago Foundation for Women, and has been Guest of Honor at numerous conventions.
Mohanraj founded Hugo-nominated and World Fantasy Award-winning speculative literature magazine Strange Horizons, and serves as Executive Director of both DesiLit (desilit.org) and the Speculative Literature Foundation (speclit.org).
She is Clinical Associate Professor of fiction and literature at the University of Illinois at Chicago.
Mary Anne Mohanraj: Defying Human Limitation
---
Nisi Shawl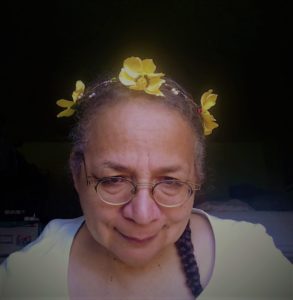 Nisi Shawl is an African-American writer, editor, and journalist, who writes and teaches about how fantastic fiction might reflect real-world diversity of gender, sexual orientation, race, colonialism, physical ability, age, and other sociocultural factors.
They are the author of Everfair, an alternate-history novel set in the Belgian Congo; Filterhouse, a collection of their short stories; and Writing the Other: A Practical Guide, co-authored with Cynthia Ward. Their science fiction and fantasy short stories have been published in a number of magazines and collections, including Asimov's, Strange Horizons, and Dark Matter. Their latest book is the short story collection, Talk Like a Man (November 2019).
Shawl is a board member of Clarion West and a founder of the Carl Brandon Society. Their stories have been shortlisted for the Theodore Sturgeon Award, the Gaylactic Spectrum Award, and the Carl Brandon Society Parallax Award. In 2008, they won the James Tiptree, Jr. Award for Filter House, which was also shortlisted for a World Fantasy Award. In 2009 their novella Good Boy was additionally nominated for a World Fantasy Award.  Their novel Everfair was nominated for a Nebula Award.
Shawl has edited several anthologies of speculative fiction, especially collections of Afrofuturist, feminist/LGBT, and African-American SF/fantasy short stories. 
---
Sir Terry Pratchett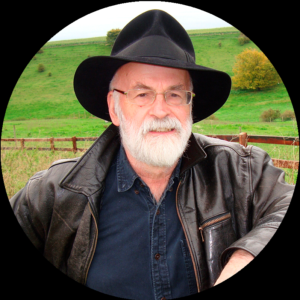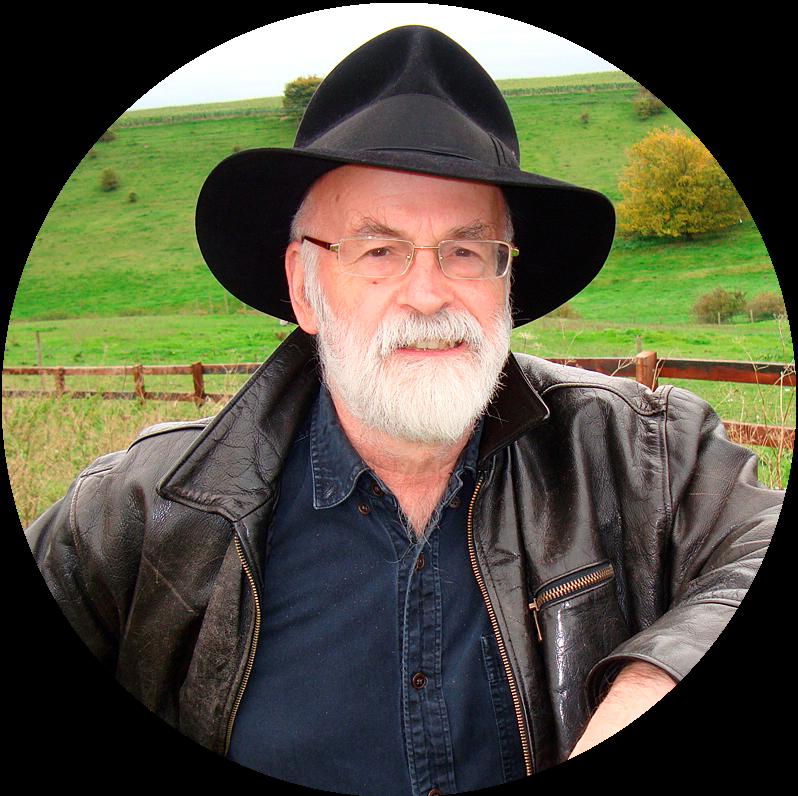 Sir Terry Pratchett OBE was an English humorist, satirist, and author of fantasy novels, especially comical works. He is best known for his Discworld series of 41 novels.
Pratchett, with more than 85 million books sold worldwide in 37 languages, was the UK's best-selling author of the 1990s.He was appointed Officer of the Order of the British Empire (OBE) in 1998 and was knighted for services to literature in the 2009 New Year Honours. In 2001 he won the annual Carnegie Medal for The Amazing Maurice and his Educated Rodents, the first Discworld book marketed for children. He received the World Fantasy Award for Life Achievement in 2010.
In December 2007, Pratchett announced that he had been diagnosed with early-onset Alzheimer's disease. He later made a substantial public donation to the Alzheimer's Research Trust (now Alzheimer's Research UK), filmed a television programme chronicling his experiences with the condition for the BBC, and became a patron for Alzheimer's Research UK. Pratchett died in 2015, aged 66. (Source: Wikipedia)
Sir Pterry and His Struggle Against the Wordless
---
FOGcon ON THE WEB
Facebook: https://www.facebook.com/groups/266502209488/
Twitter: http://twitter.com/Fogconvention
Sign up for the FOGcon newsletter: http://eepurl.com/dKFbso