Thanks to our Readers, Audience and Team for a great Authors Read!
Hello FOGcon friends!
We had a great Authors Read! featuring Nisi Shawl and Karen Joy Fowler on April 30 - our second event for 2022.
We had Rapid Reads! interspersed, in which nine authors/ poets read five minutes of their work.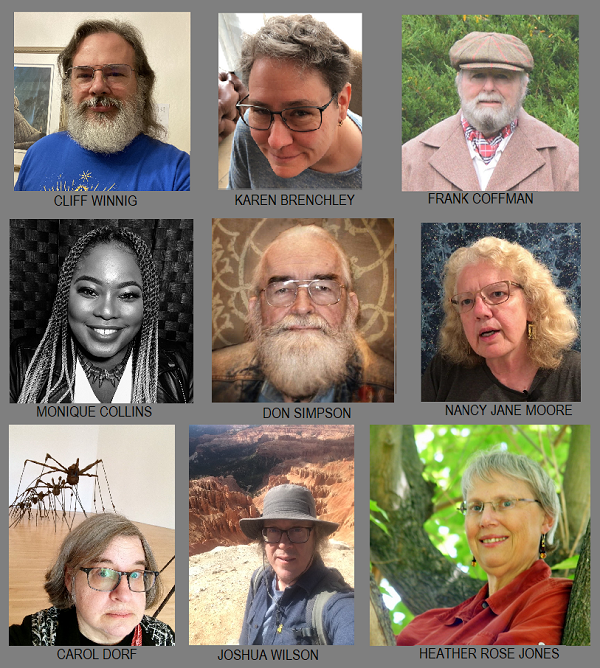 Go HERE for all the bios!

# # #

Virtual FOGcon: As we build out our calendar for 2022, we'd love to get suggestions for virtual events. We can't promise to implement them, but we will certainly add them to our list of potential programs. Email us at fogcon@fogcon.org with your ideas!
Our first event was a wonderful panel on Science Fictional and Fantasy Poetry. This event, in partnership with the Science Fiction and Poetry Association, featured seven poets, and was moderated by our own Wendy Shaffer. Thank you for a great event!

Please Subscribe to the FOGhorn newsletter if you want to attend FOGcon events; there will be Eventbrite invitations for most of them. You'll also receive updates, including exclusive social events only for subscribers.
Most FOGcon Virtual Events are free, with the help of your donations! You can also help FOGcon by submitting ideas for future events or volunteering to help plan or run events.
---
FOGcon ON THE WEB
Facebook: https://www.facebook.com/groups/266502209488/
Twitter: http://twitter.com/Fogconvention
Sign up for the FOGcon newsletter: http://eepurl.com/dKFbso