FOGcon Virtual Events, 2021 and 2022
Updates on FOGcon's Future Plans
Hello, loyal FOGcon friends! All of us on the ConCom hope you're doing as well as possible. We've enjoyed the opportunity to see some of your faces during this year's FOGcon Virtual Events, and we look forward to more of that in the months ahead.

Unfortunately, we will not hold a hotel FOGcon in 2022, due to the uncertainties regarding the pandemic. Instead, what we're planning is a Series of Virtual Events. We expect to have more Authors Read! events, panel discussions, socials, and our usual small group Writing Workshops led by published authors. Subscribe to our FOGhorn newsletter (if you haven't already done so) to stay informed.
We hope to bring back the hotel con we know and love in March 2023. Stay tuned!
Please Subscribe to the FOGhorn newsletter if you want to attend FOGcon events; there will be Eventbrite invitations for most of them. You'll also receive updates, including exclusive social events only for subscribers.
Most FOGcon Virtual Events are free, with the help of your donations! You can also help FOGcon by submitting ideas for future events or volunteering to help plan or run events.
---
Authors Read!
September 26th, 2021 at 5 pm PDT
Our next event is Authors Read! Featuring Daniel Marcus and Madeleine E. Robins. To attend by Zoom, sign up by Eventbrite. Here's the LINK.

We will also have FOGcon Rapid Reads - five-minute readings by authors who sign up earlier. 
If you're interested in reading from your own work for about 5 minutes - or being added to the waitlist if we're full up - email us at programming@fogcon.org

Meet our two featured readers:
Madeleine Robins (she/ her) has been a nanny, an administrator, an actor, and a swordswoman; has trafficked book production, edited comics, and repaired hurt books. She's also the author of the New York Times Notable urban fantasy The Stone War; Daredevil: The Cutting Edge; historical novel Sold for Endless Rue; and alt-Regency-noir mysteries Point of Honour, Petty Treason, and The Sleeping Partner. Madeleine lives in San Francisco with a dog, a husband, and a terrifying lemon tree. As always, she's working on another damned book. Links: madeleinerobins.com , sarahtolerance.com , treehousewriters.com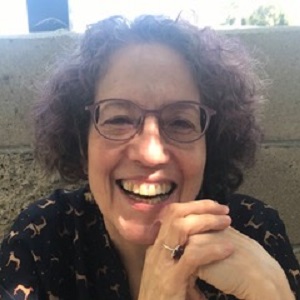 Daniel Marcus has published stories in many literary and genre venues, including Fantasy and Science Fiction, Asimov's Science Fiction, ZYZZYVA, and Sinking City, to name a few. He is the author of the novels Burn Rate and A Crack in Everything, and a previous short story collection, Binding Energy. Daniel was a finalist for the John W. Campbell Award for Best New Writer. He has taught in the creative writing programs at U.C. Berkeley Extension and Gotham Writers' Workshop. He is a graduate of the Clarion West writers' workshop, and the founder and co-host of The Story Hour, a weekly series of livestream speculative fiction readings: storyhour2020.com. After a spectacularly unsuccessful career attempt as a sax player, Daniel earned a PhD in Mechanical Engineering from U.C. Berkeley and has worked as an applied mathematician at the Lawrence Livermore Lab, the Lawrence Berkeley Lab, and Princeton's Institute for Advanced Study. He then turned his attention to the private sector, where he has built and managed systems and software in a variety of problem domains and organizational settings.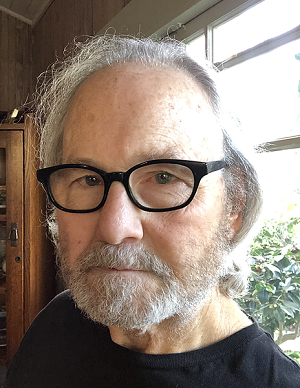 ---
FOGcon ON THE WEB
Facebook: https://www.facebook.com/groups/266502209488/
Twitter: http://twitter.com/Fogconvention
Sign up for the FOGcon newsletter: http://eepurl.com/dKFbso