Next up in FOGcon Virtual Events is our first virtual panel discussion: New Magazines in Speculative Fiction. It's on Saturday July 24th, from 5-7 pm. FOGcon's own Wendy Shaffer is the moderator. Here's the Eventbrite link: https://www.eventbrite.com/e/new-magazines-in-speculative-fiction-tickets-162478446407
Meet our panelists - editors of five of the exciting new magazines in the genre: Mermaids Monthly, Constelacion, Martian Magazine, Fantasy Magazine, and The Deadlands!
For Mermaids Monthly: Julia Rios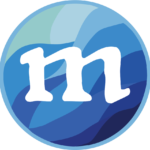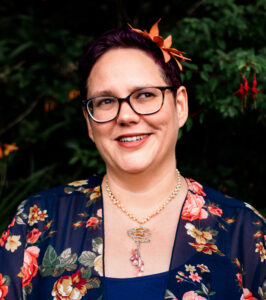 Julia Rios  (they/them) is a queer, Latinx writer, editor, podcaster, and narrator whose fiction, non-fiction, and poetry have appeared in Latin American Literature Today, Lightspeed, and Goblin Fruit, among other places. They are currently the editor of Mermaids Monthly, and their editing work has won multiple awards including the Hugo Award. Julia is a co-host of This is Why We're Like This, a podcast about the movies we watch in childhood that shape our lives, for better or for worse. They've narrated stories for Escape Pod, Podcastle, Pseudopod, and Cast of Wonders. They're @omgjulia on Twitter.
For Constelacion - Coral Moore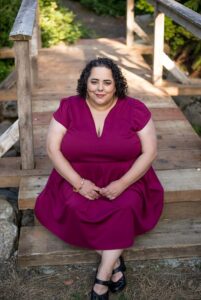 Coral Moore has always been the kind of girl who makes up stories. Fortunately, she never grew out of that. She writes character driven fiction, and enjoys conversations about genetics and microbiology as much as those about vampires and werewolves.

She has an MFA in Writing from Albertus Magnus College and is an alum of Viable Paradise XVII. She has been published by Vitality Magazine, Diabolical Plots, and Zombies Need Brains and has stories upcoming in Lightspeed and 99 Tiny Terrors. She loves aquariums, rides a motorcycle, and thinks there is little better than a good cup of coffee.

In her most recent venture she is the co-editor and co-publisher of Constelación Magazine, a bilingual speculative fiction magazine publishing stories in Spanish and English.

Find her online at:
Twitter: http://twitter.com/coralm
Website: http://www.coralmoore.com/
Constelación: https://www.constelacionmagazine.com/
For Martian Magazine - Eric Fomley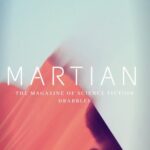 Eric Fomley is the editor of Martian Magazine. His love for drabbles and flash fiction extends to his own writing which has appeared in Daily Science Fiction, Flame Tree, and Galaxy's Edge. You can follow Eric on Twitter @PrinceGrimdark or read some of his work on his website ericfomley.com. You can follow Martian on Twitter @MagazineMartian or read the stories on 
https://themartianmagazine.com/
.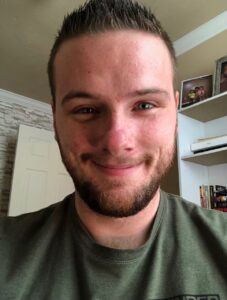 For Fantasy Magazine - Christie Yant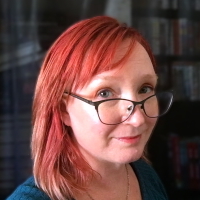 Christie Yant (she/her) writes and edits science fiction and fantasy in the American midwest. She was part of the editorial team of 
Lightspeed Magazine 
from its launch in 2010 through 2015, and remains involved with it and its sister publications as Associate Publisher. In 2014 she edited the 
Women Destroy Science Fiction!
 special issue of 
Lightspeed Magazine
, which won the British Fantasy Award for Best Anthology. She has since co-edited four anthologies, and is a consulting editor for Tor.com's novella line. In 2020 she relaunched 
Fantasy Magazine
 with co-editor Arley Sorg. Her stories have appeared in magazines and anthologies including 
Year's Best Science Fiction & Fantasy
 (Horton), 
Analog, Beneath Ceaseless Skies,
 and 
Shimmer
. She currently tries to balance her writing life with her editing life with varying degrees of success.
Laura Blackwell is copy editor for 
The Deadlands
 and was a copy editor at Hugo-nominated publication 
Shimmer 
for four years. A Pushcart-nominated writer of speculative fiction, her stories have appeared in magazines and anthologies including 
Nightmare
, 
PseudoPod
, 
Strange California
, and 2016 World Fantasy Award-winning 
She Walks in Shadows
. She co-hosts the online reading series Story Hour. You can find her on Twitter at 
@pronouncedLAHra
.
We're looking forward to an interesting and informative evening!
>
>
>