Coming up tomorrow, July 25th 2021:
Our Authors Read! Event features Claire Light and Nancy Jane Moore, who both have new books out. And in FOGcon Rapid Reads, six authors will bring us 5 minute pieces of their work. (Bios below.)
We won't be recording this event for copyright reasons. Come for the reading and stay to chat with the authors!
RSVP required: https://www.eventbrite.com/e/authors-read-featuring-claire-light-and-nancy-jane-moore-and-you-tickets-156274034845
Nancy Jane Moore (she or they) is the author of the forthcoming fantasy novel FOR THE GOOD OF THE REALM and the Locus-recommended science fiction novel THE WEAVE, both published by Seattle's Aqueduct Press. Her other books include the novella CHANGELING and the collection CONSCIENTIOUS INCONSISTENCIES.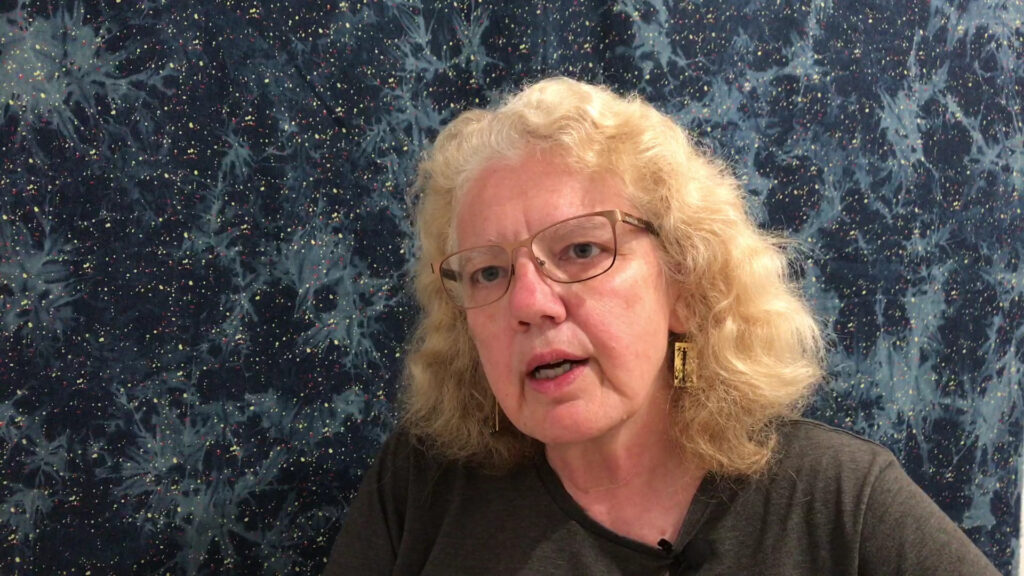 In addition to writing, she holds a fourth degree black belt in Aikido and teaches empowerment self defense. A native Texan who spent many years in Washington, D.C., she now lives in Oakland, California, with her sweetheart, two cats, and an ever-growing murder of crows.
Twitter: @WriterNancyJane; blog: https://treehousewriters.com/wp53/; website: http://nancyjanemoore.com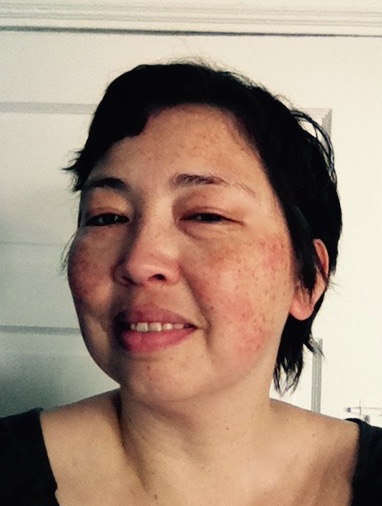 Claire Light, who writes as Jadie Jang and uses she/her pronouns, is a Bay Area writer, cultural worker, and activist. She has worked since 1997 in nonprofit administration, particularly in arts and social justice, and was a cofounder of Hyphen magazine. You can read her fiction in McSweeney's, Hyphen, and The Encyclopedia Project, among others. A short collection of her stories, SLIGHTLY BEHIND AND TO THE LEFT, was published by Aqueduct Press in 2009. Her fantasy novel MONKEY AROUND, written under the pen name Jadie Jang, will be published by Solaris on Aug. 3 2021.
Our FOGcon Rapid Reads authors will each read five minutes of their work. They are:
Marion Deeds
Wendy Van Camp
Gillian Polack
Lisbet Beryl Weir
Alanna McFall
Madeleine Robins
Read on for their bios.
Marion Deeds is the author of COMEUPPANCE SERVED COLD, coming from Tordotcom Books in March, 2022. It's a Prohibition-era story with magic, speakeasies and women who upend the power structure. She has also written the Copper Road Series, a portal fantasy, for Falstaff Books. Her short fiction has appeared in Podcastle, Daily Science Fiction and several anthologies. Deeds is a columnist and reviewer for Fantasyliterature.com. She lives in Northern California with her husband, volunteers in a second-hand bookstore, and feeds the local crows. She enjoys watching the backyard squirrels do yoga.
Wendy Van Camp is an author, poet, and illustrator. Her writing blog "No Wasted Ink" features essays about the craft of writing, poetry, and author interviews. Wendy's short stories and poems have appeared in science fiction magazines such as "Quantum Visions", "Scifaikuest", and "Far Horizons". She is the poet and illustrator of "The Planets: a scifaiku poetry collection" which was nominated for an Elgin Award and the editor of the speculative poetry anthology "Eccentric Orbits 2". You can also hear her as a semi-regular panelist on Sci-Fi Roundtable Podcast.
Gillian Polack is a Jewish Australian SFF writer based in Canberra, Australia. She was the 2020 recipient of the Ditmar for her 2019 novel The Year of the Fruit Cake and the Bertram A. Chandler (lifetime achievement in SF) award. Dr Polack's publications include ten novels, short stories, a monograph (History and Fiction, shortlisted for the William Atheling Jr Award for Criticism or Review) and essays. Her new novel is The Green Children Help Out. Her forthcoming academic book is Story Matrices: Cultural Encoding and Cultural Baggage in the Worlds of Science Fiction and Fantasy. More information at https://gillianpolack.com/my-books/
Lisbet Beryl Weir (she/her), who writes her vampire fiction under Raven Belasco, wanders back and forth between the Bay Area and Massachusetts. She could do that amusing list of utterly random previous occupations that many authors use to liven up a bio, but around that she has been writing articles, poetry, and short stories for decades. Her novella, THE PROBLEM OF THE DEFENESTRATED UNCLE, was published in the SHERLOCK HOLMES AND THE OCCULT DETECTIVES anthology in 2020. Her dark fantasy Blood & Ancient Scrolls series, just increased to three novels by the publication of Blood Ad Infinitum in May 2021.
Alanna McFall is a playwright and novelist based out of the Bay Area. Her debut paranormal road trip novel, The Traveling Triple-C Incorporeal Circus, came out in 2019 with Atthis Arts publishing and was the 2020 Silver Award Winner for Best New Voice: Fiction prize in the Benjamin Franklin Awards from the Independent Book Publishers Association. She has been a member of the Writer's Pool with PlayGround SF for several seasons, and won the 2019 June Anne Baker Prize for upcoming female playwrights. More information about her upcoming events can be found at alannamcfall.com or on Twitter @AlannaMcFall.
Madeleine Robins, who uses she/ her pronouns, has been a nanny, an administrator, an actor, and a swordswoman; has trafficked book production, edited comics, and repaired hurt books. She's also the author of the New York Times Notable urban fantasy The Stone War; Daredevil: The Cutting Edge; historical novel Sold for Endless Rue; and alt-Regency-noir mysteries Point of Honour, Petty Treason, and The SleepingPartner. Madeleine lives in San Francisco with a dog, a husband, and a terrifying lemon tree. As always, she's working on another damned book. Links: madeleinerobins.com , sarahtolerance.com , treehousewriters.com
Stay informed about more FOGcon Virtual Events by signing up for our newsletter.